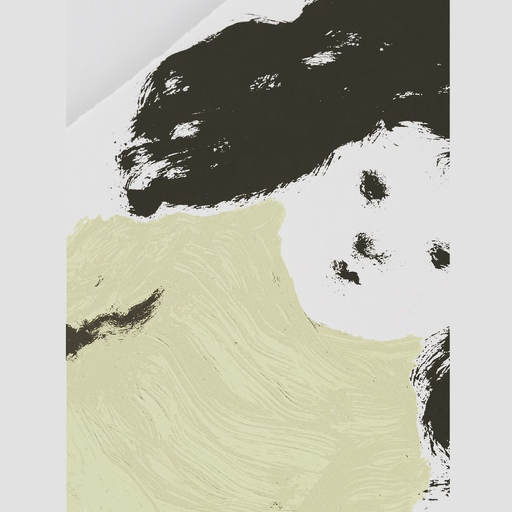 For a painter at the fulcrum of the contemporary art scene, one of 2022's high points for Russian-born, New York-based Sanya Kantarovsky was called, appropriately, Center.
This prominent solo show, at Capitain Petzel gallery, 45 Karl-Marx-Allee in Berlin, drew on the building's mid-century East-German heritage (Kantarovsky was born in 1982 and can recall life in the Eastern Bloc), as well as broader, universal themes and imagery of physical embodiment.
Among the praise for the show, Berliner Zeitung praised the way Kantarovsky "plays virtuously with figures, motifs and gestures. In this way, he navigates through the styles of art history"; Monopol remarked on how "fun and seriousness, dream and nightmare merge fluidly in the paintings", while Texte Zur Kunst, praised the way his work "makes you want to peer deeper into the chasm that art can open up beyond the everyday, past what we already know."
In the summer of 2022, another opportunity to gaze into that chasm arose, when the painter's ink and watercolour studies – executed during an earlier residency in Japan – were paired with the Japanese illustrator Tomoo Gokita's work at a joint exhibition in the Taka Ishii Gallery in Hong Kong.
Kantarovsky also found praise closer to home, when a selection of his recent monotypes were shown alongside the work of Daniel Boyd and Aria Dean in The History of Forgetting, another group show at Chateau Shatto in Los Angeles.
And those editions are proving popular. The artist topped his auction record for a painting (a little over $500,000) in 2021, and this year he saw a new high for one of the artist's prints, when a monotype, entitled Little Hand II, sold for $24,000 at Sotheby's in New York.
SANYA KANTAROVSKY – Little Vera, 2022
Now, as ski season opens, the artist will round off the year with a video exhibition at the Aspen Art Museum. Entitled A Solid House, this part live-action, part-animated work, draws on Tibetan Buddhism and contemporary consumerism, to depict a figure seemingly marooned in an affluent domestic environment.
Can't make it to the slopes? Well you can still see some of his work in a show that Kantarovsky also co-curated. Entitled Extensions Out, the group exhibition runs at Luhring Augustine, Tribeca, Manhattan, and benefits Blank Forms, the experimental art not-for-profit, which appointed the artist to its Curatorial Advisory Board earlier this year.
It's not the first time Kantarovsky has overseen pictures in an exhibition. In January, ArtForum praised People and Places, a London exhibition of the work of the late Georgian artist Karlo Kacharava, curated by Kantarovsky and Scott Portnoy.
The show "offered a glimpse into Kacharava's idiosyncratic visual universe, full of spirited melancholy and fervid discipline" , according to the magazine. You could well say something similar about Kantarovsky's own work.
Take a look at Kantarovsky's limited edition print, Little Vera, released in collaboration with RxART and Artspace.