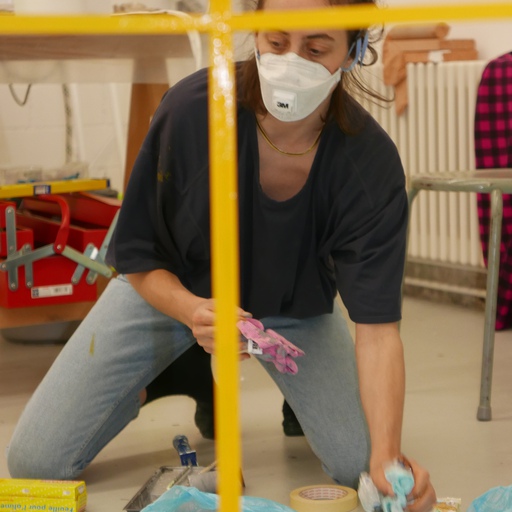 Sometimes simplicity can be deceiving. Miriam Laura Leonardi's works are outwardly direct and, often, amusing, using a single word or image as a starting point and then transforming it. She does this as a way of mining the past to consider how things get altered with time, questioning what this reveals about the contemporary moment. While her sculptures appear to use appropriation, they are actually handmade to transfer one form of language, communication, or media into another one entirely. Take, for example, Tonsure Nuova 3 (2019), a tubular protrusion of Plexiglas adorned with star-studded blue headbands. The sculpture's pristine minimalist aesthetic uses essential form and color while simultaneously conjuring a retail display at an accessories boutique. Having discovered Carol Rama's mixed-media work on paper Tonsure (Omaggio a Marcel Duchamp) [Tonsure (homage to Marcel Duchamp)] (2002), which reinterprets the shooting star Marcel Duchamp shaved into his head as a cascade of black stars with arching blue tails, Leonardi wondered, "What would that image look like today?" She settled on a hair accessory bearing the Duchampian bald patch. Tonsure is the practice of cutting the hair on the scalp as a sign of religious devotion. Leonardi morphs this into a mark of our contemporary commitment to consumer culture.
Miriam Laura Leonardi – Your Fantasy My Tyranny 1, 2020; courtesy the artist and Zabludowicz Collection, London; photo: Paul Salveson
The weight of history, and its seeming immovability, is proposed by the bronze sculpture Yeah (2018). Two identical beetles are fused at the neck to become one headless insect, stuck on its back, legs in the air. Immediately Kafkaesque in its strange absurdity, it suggests wanting to see something from two sides (for Leonardi, history itself) but being blinded by the same image, unable to move forward into the future. Originally exhibited with a neon sign spelling "yeah" hanging ominously above, the Y and H turn the word into an ambigram that can be read in the same way from two angles, reproducing the logic of the mirror-image beetle. By playing with language and image in this way, Leonardi points to the fetishizing of history, the certainty with which it is often told, and the inert stagnancy that can result.
Miriam Laura Leonardi – Loved 6, 2019; courtesy the artist and Galerie Maria Bernheim; photo: Annik Wetter
In terms of process, Leonardi invariably starts at the end, her first idea being the ultimate form that she wants to produce. She then traces back to ask why this image makes sense to her. In a 2021 interview, she likened this to "when you read a book and there's one sentence where you think, wait, this is particularly good. Then you try to understand why it's different to all the other sentences." Highlighting the paradoxical, Leonardi's art is a form of semantic research that distorts the knowable, asking us, too, to seek out the complexity in simplicity.
Miriam Laura Leonardi – The Club Club Club – Club, 2019; courtesy the artist and Christian Wirz, Zurich; photo: Daniela Uribe
Leonardi is one of over a hundred contemporary artists to be featured in Prime: Art's Next Generation,  Phaidon's new survey of promising contemporary artists. We asked her a few questions about her life and art. When you've read the story take a look at Leonardi's artist page on Artspace.
Miriam Laura Leonardi – Car, 2015

What's the most exciting thing about where you are in your career right now? I can promote other artists and my students to get opportunities (I am teaching at the art school Ecal in Lausanne, Switzerland) 
What do you think of when you think of the word 'prime'? Unfortunately I think of Amazon although I am not even a subscriber and rarely use their services. 
What is a typical working day for you? I go to the gym, walk around town and end up in my studio where I take a nap. In between I take notes of ideas.
What are the hardest things for you to get 'right' and what are your unique challenges? To explain my work rightfully with words and to stay firm. 
In an Instagram age do art books still matter to artists? Of course! Instagram is for people who are online in the same moment than you; it's an exciting short-term but a risky long-term investment.