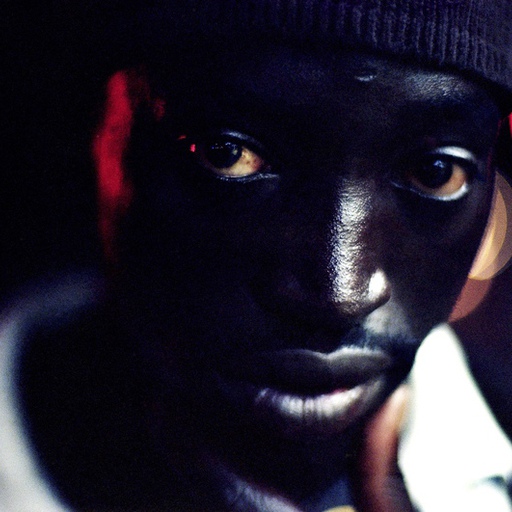 When the Magnum Gallery opened at its new address on Rue Léon Frot in Paris's 11 arrondissement, last October, it did so with an exhibition that was both a visual feast and a statement of intent.
The inaugural show which opened on 22 October (Magnum co-founder Robert Capa's birthday) was entitled Bruce Davidson and Khalik Allah: NEW YORK, and paired Davidson's midcentury images of Harlem with Allah's 21st century photographs of that part of Manhattan. In so doing, the exhibition demonstrated how Magnum, the world's best-known photo agency, can both recast the past, and capture the coming moment.
Who should gallery goers thank for this curatorial coup? Samantha McCoy, the gallery's new director. McCoy was born into a family of artists and aesthetes; Jackson Pollock was her great uncle and Lee Krasner her great aunt. Samantha's father, Jason, established the Jason McCoy Gallery Midtown Manhattan forty years ago, and has gone on to place many modern and contemporary works of art into the collections of important museums, such as the Museum of Modern Art, the Metropolitan Museum of Art, and the Whitney.
Samantha McCoy – Director of Magnum Photos Paris 
Having worked her own way up through a number of art world institutions, McCoy took on the directorship of Magnum's Paris gallery in February 2020, and seems assured to secure the reputation of Magnum's best-known photographers, including legends such as Capa, Susan Meiselas (whose Carnival Strippers Revisited is currently on show at the gallery) and Henri Cartier-Bresson, as well raising the public standing of its newer stars, including Alec Soth, Matt Black and Sim Chi Yin.
Yet, how about McCoy's more private passions? What does she like to look at on her own walls, when she's left the gallery for the day? In this interview she selects a few of her favorite Magnum works from Artspace's archive, and in so doing demonstrates her own breadth of knowledge, her artistic grounding along with her aesthetic reference points.
 BRUCE DAVIDSON – East 100th street, Harlem, New York City, USA, 1966
© Bruce Davidson/Magnum Photos 
This is one of my favorite images from Bruce Davidson's series 'East 100th Street,' a series the photographer embarked on in the 1960s in Spanish Harlem. It's so romantic. I love how easily we enter into this space (a social club at the time) and can feel the warmth of the atmosphere. I am charmed every time I look at it. How was Davidson able to become so invisible in such an intimate atmosphere ? And, of course, there is the American flag and Kennedy portrait perfectly framing the couple and signaling the diversity of America's bones.  
Davidson's images show the mutations experienced by the city over time, it also attests to the immutability of many things, the city's energy and, notably, the precarity experienced by certain communities of the city. Above all, these works are an ode to New York: the quintessential 'melting pot,' a city in whose history and posterity the grains of possibility are engraved. Being a New Yorker, myself, these works resonate with me a lot.
EVE ARNOLD –  Marlene Dietrich at the recording studios of Columbia Records. New York, USA, 1952
© Eve Arnold/Magnum Photos
Throughout her lifetime, Eve Arnold managed to gain the trust of so many talents, from political figures such as Malcom X to celebrities like Marilyn Monroe. Here, she captures singer, actress and icon Marlene Dietrich in a recording session in November 1952, at the recording studios of Columbia Records in New York City.  
The sensuous lines of her legs, her elegance, the contrasts between shades and light, her posture and hair, typical of the fashion of the 50s, culminate to express so much even though her face does not feature in the shot.  
HERBERT LIST – Thirst. Phaleron, Peloponnese, Greece, 1939
© Herbert List/Magnum Photos
It's incredible to think that this image was taken in 1937. It feels so modern, and envelops the viewer in a comfortable, pleasurable and relaxed atmosphere. I love the simple line of the arm and the geometry of the plater. It is still, it's sensual and speaks to List's artistic eye. The dialogue between the water in the glass and the sea in the background is truly remarkable. It allows the viewer to feel, taste, and bathe in the atmosphere of List's personal encounter with the Mediterranean. Incomparable light, radical crops and expressive perspectives shaped List's vision and this fantastic image encapsulates List's spirit. 
BRUCE DAVIDSON – East 100th street, Harlem, New York City, USA, 1966
© Bruce Davidson/Magnum Photos
I love this image, another favorite from Davidson's East 100th Street. It's what I imagine I would see if I were walking down the street uptown New York in 1966. To me it feels like a moment caught in time. What were these people doing when they stopped to look at the camera ? What was playing on the stereo ? As a photographer, Davidson has a unique talent; he gives the illusion that this shot was so easy to make, when in fact it is anything but.
KHALIK ALLAH – Harlem, New York City, USA, 2018
 © Khalik Allah/Magnum Photos
This is one of the first photographs of Khalik Allah's that caught my attention. His ability to capture his subject so intimately is at once striking and soft. I love how the bright flashes of colors in the background frame this young man's face and take us out of time. Khalik shoots on film which adds nuance to this work. This series was taken on East 125th street in Harlem and is a testament to the neighborhood and its subjects. It remains one of Allah's most striking images. Through the flash of his camera and vibrant colors, he sought to restore the dignity of the dehumanized inhabitants of this area of the city. The resulting pieces are vibrant depictions of humanity. 
MATT BLACK –  Snowfall, Flint, Michigan, USA, 2016
© Matt Black/Magnum Photos
Matt Black's work is characterized by stark contrast, and this piece is no exception. This image is part of Black's series American Geography, recently exhibited at our London gallery. Over six years, Black traversed 46 states to chronicle America's underbelly and give voice to those who are often voiceless. His work is at once documentary in nature and atemporal and I appreciate this dichotomy. There is a rich story behind these images and yet they can live easily on their own: silent and yet storied. Through striking black and white images, significant socio-political issues are elevated to a national conversation, challenging viewers to ask what America's future might be. 
You can see more great photos from the Magnum archive on Magnum's Artspace partner page here.
SA